Tony Melendez Advent Concert
City
Lakeville
County
Holmes (OH3050)
Date
12/02/2018
Hours
19:00
Categoria
Events
Official Website
Lakeville
Holmes (OH3050)
Tel 2018-12-02
Categoria Events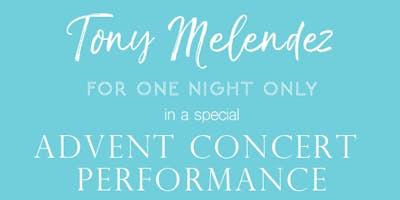 As we gather our hearts together to celebrate the Advent Season, we excitedly look towards the arrival of Jesus; through Penance, Hope and Joy we prepare ourselves to celebrate the birth of our Lord.  GTLF, with great joy, invites you to an upcoming musical event showcasing Catholic musical performer, Tony Melendez as he brings his message of Hope and Encouragement to this special Advent performance. Come fill your hearts with Hope and Joy as Tony performs at St. Michael's Catholic Church in Prior Lake. Born without arms and a clubbed foot, Tony Melendez is a voice of hope and a tale of great strength. As he had no arms, Tony had to learn to do almost everything with his feet and at the age of sixteen taught himself how to play the guitar with his toes. As he grew proficient at his guitar playing he also matured as a singer and composer, in 1987 he was asked by the youth of Los Angeles to be their gift to Pope John Paul II.
It was this internationally broadcasted event that set Tony's career in to high gear, now more than twenty eight years later Tony has traveled to all fifty states and more than 44 foreign countries.  Tony travels with his brother Jose and together they share with young and old their message of hope, encouragement, and faith. Tony's message and story are presented with music and his personal life stories. As they continue to travel they focus on young people by going into elementary, Jr. high schools, high schools, colleges and universities. All are welcome to attend and we encourage you to bring your friends and family to this festive event. Neighboring churches and communities will be invited as well, so make sure to buy your ticket online in advance.
Tickets will be sold at the door as well..