The Original Third Tuesday Networking Event
City
Saint Petersburg
County
Clarion (PA3229)
Date
12/18/2018
Hours
16:00
Categoria
Events
Official Website
Saint Petersburg
Clarion (PA3229)
Tel 2018-12-18
Categoria Events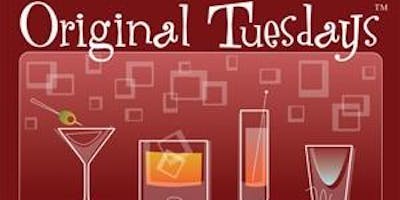 Happy Holidyas. We're at it again with our annual toy drive. This year we decided to make it local and work with The Christmas Toy Shop. Thsi is a wondeful charity that has been serving the children in our own community for 100 years. We're very excited about and may make it our charity every year. Please, but not required, bring a new, unwrapped toy to donate. Also, a very big thank you to all of you that make this event so wonderful. You are truly appreciated for the business reationships and the friendships made along the way. I have truly enjoyed hosting this event because of you and look forward to a 2019. Many blessing to you. The ORIGINAL Third Tuesday is GOING STRONG. NETWORKING EXTRAVAGANZA in St. Petersburg, FL ……..It's the Event that EVERYONE IS TALKING ABOUT.
Here's the scoop….. This Networking Event will ALWAYS take place on: "THE THIRD TUESDAY" of each month at: The Hangar Restaurant & Flight Lounge Albert Whitted Airport 540 1st St SE St Petersburg, FL 33701 4:00 PM – 8:00 PM IT'S ALWAYS the Third Tuesday, same time, same place. In fact…..Put it on your calendar now as a recurring event. And here's the BEST PART….. There's NO CHARGE to attend. Yep Zero….Zilch….Nada…. It's a Cash Bar & The Hangar Restaurant will select some free delectable hors d'oeuvres. Please register and be sure to give us your business card at the registration desk. Great Opportunity for lots of "B2B" Networking and tons of fun. Start some GREAT Relationships. Build your Contacts and your Business. JOIN US at this month's ORIGINAL Third Tuesday.
You're gonna Love it, again. We hope you can make it. Please share that we're back. Cheers, Suzanne Marsh and Manuel Solis.