Reiki Level 1 Certification
City
Saratoga Springs
County
Saratoga (NY2996)
Date
01/14/2019
Hours
17:00
Categoria
Events
Official Website
Saratoga Springs
Saratoga (NY2996)
Tel 2019-01-14
Categoria Events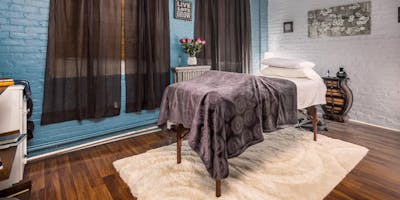 Learn to administer reiki to yourself, friends, family, plants, food, animals and so much more.  This training will consist of a level 1  Reiki Certification Training Course in the Usui System of Natural Healing. Each student will receive a 12 hour training to include hands on demonstrations and practicing of Reiki, learning the history of Reiki and the traditional Usui Reiki positions, a Reiki training manual, certificate of completion and gift of appreciation to begin their Reiki practice and you will become a member of Hannah's Healing Reiki Student Facebook Group. Reiki level 1 is a gift you can give to yourself, plants, animals, friends and family.  You do not have to intend to open a Reiki practice  to take this training, however, the training and certificate you receive will allow you that option should you choose to pursue Reiki further.
Tuition of $250 includes, reiki training manual, 4 attunements, hands on training at Reiki Meditation Music class and in studio, and a gift to start your reiki practice. $50 Tuition for a reiki refresher. If you have already taken level 1 but it has been years or you feel inclined to take it again. You will need to show proof of your Level 1 Certification Training by a previous teacher in order to be eligible. Hannah's Healing Reiki Level 1 Graduates are always welcome to retake this class for FREE. January 14th 5pm-8:30pm January 16th 5pm-8:30pm January 19th 8:00am-1:00pm ONE DAY REIKI TRAININGS VS. HANNAH'S HEALING 3 DAY REIKI TRAINING My personal philosophy when it comes to Reiki Training is that it should NOT be rushed.  You will find other places and practitioners offering 1 day trainings, at lower pricing and although in this culture we are all limited in time, Reiki attunements are not something to be rushed into a persons body.
 I keep to the ancient teachings of Level 1 Usui to be taught over three days to ensure my students have the full experience to feel the reiki attunements building throughout their training.  While it can make life easier to cut corners and get things done quicker, a Reiki attunement and training is not something to speed though.  This is what sets my Reiki trainings apart from other trainings that are offered in the area..