Hy-Vee Savage: Holiday Gifts in a Jar!
City
Lakeville
County
Holmes (OH3050)
Date
12/19/2018
Hours
18:00
Categoria
Events
Official Website
Lakeville
Holmes (OH3050)
Tel 2018-12-19
Categoria Events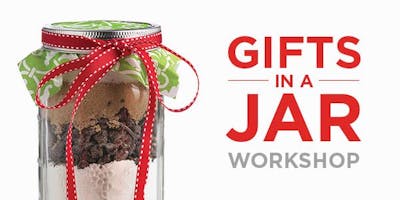 Join your Hy-Vee dietitian Melissa in a fun gifts in a jar workshop at your Savage Hy-Vee. You will prepare 3 delicious jar gifts perfect to use as hostess gifts, stocking stuffers or simply share with the family. Menu: Mocha-Cinnamon Blondies Double Chocolate Peanut Butter Cookie Cranberry Almond Biscotti Please note that the purchase of one ticket is for one participant only. Participants are not permitted to bring guests to assist in assembling the meals unless approved by the event organizer. Please contact the event organizer directly with any questions (mjaeger@hy-vee.com). **We are not an allergen-free facility and cannot guarantee that anything is 100% free of a particular allergen. Please note that we follow strict sanitation procedures to help prevent cross-contamination but cannot guarantee that no allergens will be present.
Please contact mjaeger@hy-vee.com with questions concerning allergens - prior to registering for the workshop. There are multiple allergens present in the recipes used in class and for this particular workshop ingrdient substitutions cannot be made. Please note we have the right to cancel the class due to dietitian illness, insufficient registrations or inclement weather. In this case, refunds will be issued..