Fully Involved Leadership Bailey, CO
City
Bailey
County
Nash (NC2687)
Date
02/09/2019
Hours
09:00
Categoria
Events
Official Website
Bailey
Nash (NC2687)
Tel 2019-02-09
Categoria Events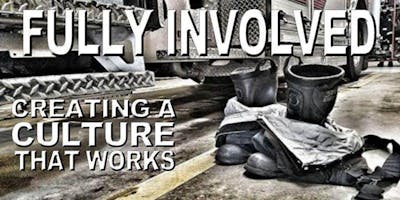 FULLY INVOLVED is geared toward professionals who wish to expand their abilities in leadership. This presentation is aimed at anyone who wishes to lead at any level. FULLY INVOLVED is rooted in improving team performance and has application in both the public and private sectors. FULLY INVOLVED has worked for over 40 years in professional football, the fire service, and applies to the business world as well. Thousands of fire service professionals have attended the FULLY INVOLVED Leadership Seminars and are now among the involved. "Getting team members to pull towards a common goal is a key component in successful operations. FULLY INVOLVED gives students the tools to create a pact that is applicable to all levels of the organization Mark is a 20-year member of the Palo Alto (CA) Fire Department, assigned to the suppression division where he holds the rank of Captain.
He is a committee member for California State Fire Training and has contributed to the development of Firefighter Survival and Rapid Intervention curriculums. He is an instructor for the Santa Clara County Joint Fire Academy, a recruit Instructor for Palo Alto Fire, an academy instructor at Evergreen Community College, and a member of the "Nobody Gets Left Behind" training group. Mark is the creator of the fire service leadership blog FULLY INVOLVED (Est. 2011), and has been published in Fire Engineering Magazine and Fire Service Warrior. Mark has been a returning guest speaker at FDIC International and Firehouse World for the 2015, 2016, 2017 and 2018 conferences, and has been involved in public speaking since 2006. Attendance will be complimentary for first responders within Park County, Colorado.
 Registration is still required and we ask that you present County or Department issued ID when you check in.  **ON FEBRUARY 4TH, ANY UNUSED TICKETS RESERVED FOR PARK COUNTY FIRST RESPONDERS WILL GO ON SALE AS GENERAL ADMISSION TICKETS IF NOT SOLDOUT OR TO THOSE ON THE WAITLIST.**  http://www.fully-involved.com/ FAQs Q: What are my parking options at the event?     A: Parking will be located in the parking lots of Fitzsimmons Middle School and Platte Canyon High School Q:How can I contact the organizer with any questions?     A: Please send questions/comments titled FULLY INVOLVED to gabemiltner@hotmail.com  Q: Do I have to bring my printed ticket to the event?     A: Yes. Please bring your printed ticket with you. Q: Will food be provided?     A:  We will have coffee in the morning and lunch will be provided.
 It will be a BBQ lunch with beef, chicken             and sides.  Please plan accordingly if you have special diet restrictions.  Platte Canyon HS doesn't have quick options nearby for lunch. We will have food on site to keep things moving along with the class.          .